Scuba Diving / Snorkeling

Welcome to the World's largest Aquarium.  Lake Tanganyika hosts over 280 species of Cichlids, which are the most sought after aquarium inhabitants around the world.  This is where they live.
The diving is perfect here; fresh water, no surge, no currents, great visibility and so many fish.  We usually dive at one of the 7 nearby islands, but we also relish arranging overnight dive/camp trips, so that we can explore this amazing Lake more.
Please contact us for more details on this. The possibilities are never-ending!
Diving with the Tropheus Moori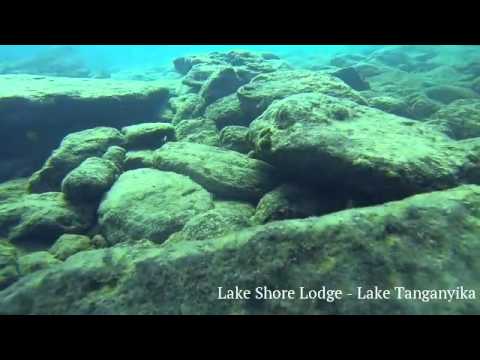 Diving with the Emperor Cichlid, the Boulengerchromis microlepis